The Wild by the Cricket Press (SOLD OUT)
The Wild
hand made 4 color screen print
printed on 80 lb. cover (paper is light grey- not white)
print measures 12 inches x 20 inches
hand signed & numbered edition of 80
artist:  Sara Turner
see more Cricket Press art prints below: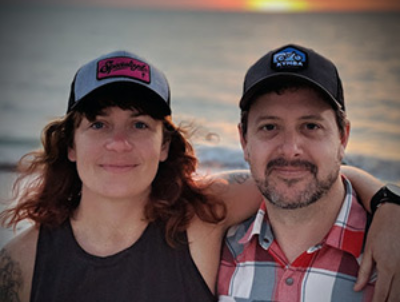 The Cricket Press​
Lexington
The Cricket Press is the tag-team duo of artists Brian & Sara Turner. The Turners have made the Cricket Press into one of the best "tiny little operations geared towards designing and hand printing silk-screened posters" of the modern concert poster scene. The Cricket Press makes posters for music events, art shows, propaganda, and basically anything you'd want to make a poster for. They love making concert posters for punk, indie-rock, jazz and improvised music events. The two have backgrounds in illustration, photography, graphic design & woodworking.